JET GROUTING
The jet grouting technique consists in the injection of cement grout at high pressure (more than 400 bar) in the ground after vertical drilling with the same kind of technology used for micropiles and tie rods. Using a monofluid, it is possible to obtain piles with a diameter ranging from 400 to 1000 mm. Using a bifluid (namely combined with high pressure air that allows the penetration of the mixture into the interstices of the soil) instead, it is possible to reach diameters up to more than 2 meters.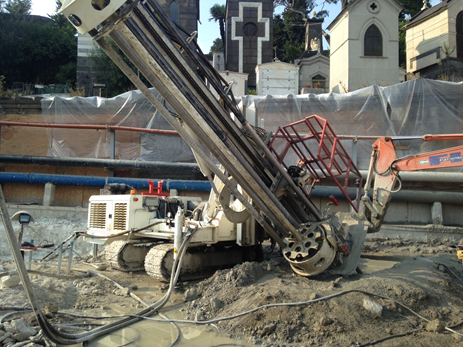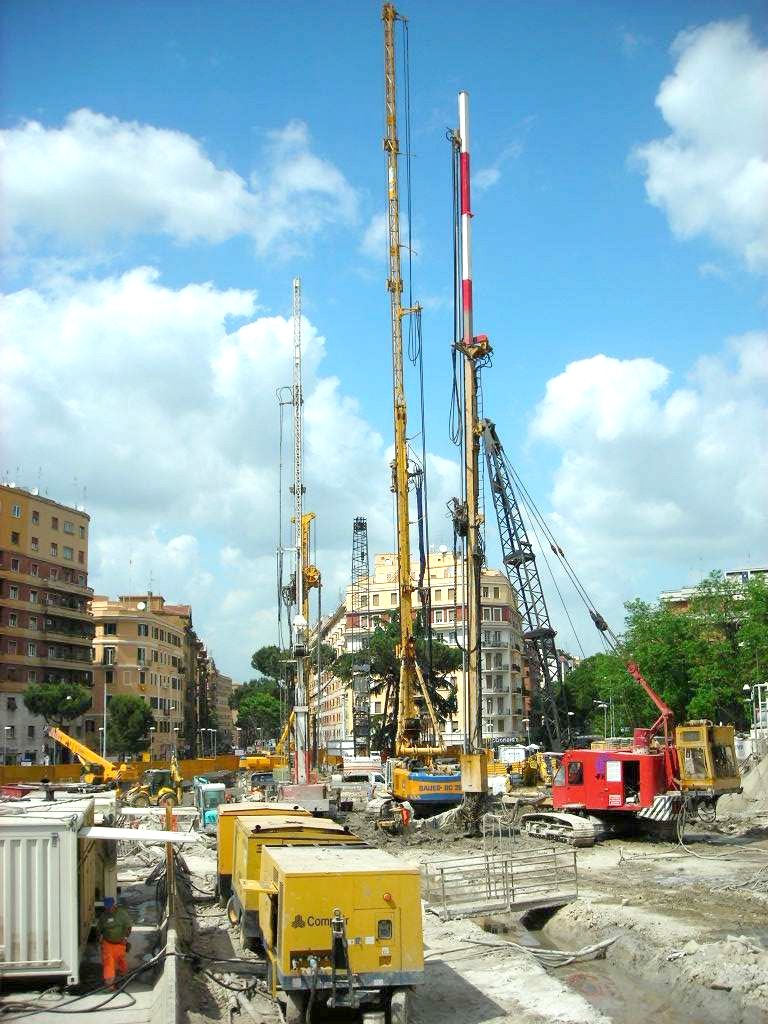 The jet grouting technique has many applications, from tank plugs or underground parking areas in presence of groundwater, bulkheads for waterproofing river embankments, to the consolidation of incoherent soils, in order to improve its mechanical properties by means of cement injections.
When jet grouting is used to build load bearing structures, these can be reinforced with steel pipes using a method similar to the one used for micropiles.
All
/
Danimarca
/
Norway
/
Italy
/
France
/
Sweden
/
Denmark