UNDERPASSES
By underpasses it is meant all the works executed for building road and railway crossings. The construction of underpasses usually causes traffic interruption or service suspension, for part or the entire duration of the works. This may give rise to considerable indirect costs, – i.e. service suspension, road diversion, and much more.
I.CO.P. developed the innovative patented system "One nigh solution" for the construction of under-passes. This technology, result of more than 15 years of research, reduce the problems mentioned.
The "One night solution"method, which has been primarily designed for railways but can be used to build road underpasses too, allows their construction in three phases:
– construction of the supports and prefabrication of the deck;
– construction of lateral diaphragm walls;
– one-night deck launch and subsequent completion of the works without traffic interruptions.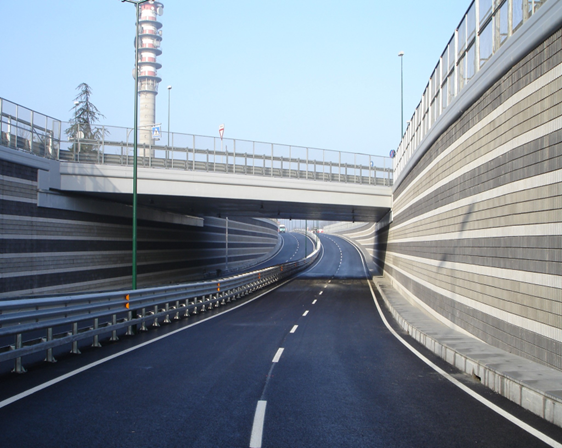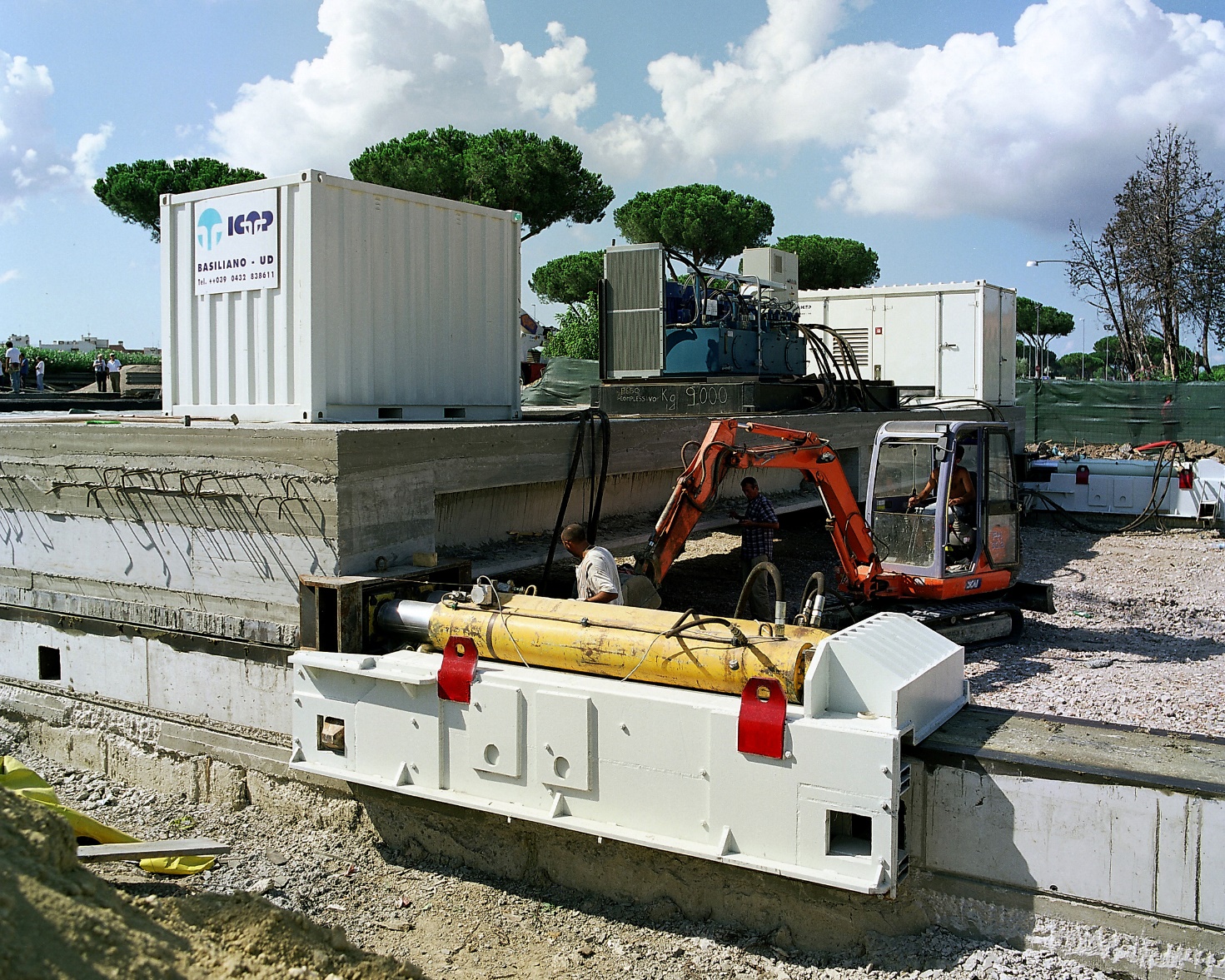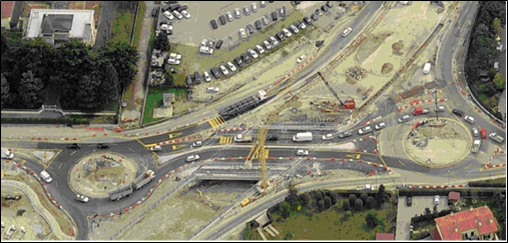 PHASE n. 1
The abutments on the road or railroad sides are built. Abutments can be either concrete diaphragm walls, drilled piles, or any other kind of foundations chosen according to soil conditions. Similarly, other support structures are built to create access ramps to the underpass. On top of these structures, connecting beams are erected, which at first are needed for the prefabrication of the precast deck, and later on become "lanes" for launching the same. The deck can be equipped with a metallic cutwater. It can have the shape of a simple plate or a reversed "U" shape, depending on the abutment distance.
PHASE n. 2
During short night interruptions of the road or railway, two walls placed transversely to the roadway and beneath the road surface, and parallel to the axes along the access ramp, are build. These walls are executes installing Larssen sheet piles, micropiles or jet-grouting columns. They are designed to allow the subsequent excavation under the launched deck, which is made in perfectly safe conditions.
PHASE n. 3
After putting the railway (or road) out of service, the prefabricated deck is installed by means of thrust given by hydraulic jacks. The deck is cantilevered from a support until it reaches the support on the opposite end. To move the deck foreword, during the thrust an excavation simultaneously occurs at the front of the deck itself. Once the operations are completed, the roadway or railway is restored and reopened to traffic. Thrusting operations usually have a duration which is less than six hours and they take place at night. In the following days, the underground excavations, as well as the remaining structures, are completed.