This new company business has been created on the occasion of the construction of the Logistic Platform of Trieste (PLT), the biggest harbour work realized in Italy in the recent years.
The work is a terminal of about 13 ha connected to the railway network, which includes a quay of 420 m along which the sea is 14,0 m deep. The off-shore, which has a surface of about 7,5 ha, was constructed realizing a post-tensioned deck built on large diameter piles (iD 1.270 and iD1.600) drilled up to the underneath rock layer, at a variable depth between 25,0 and 40,0 m. The on-shore area of about 4,5 ha was paved and reclaimed.

As part of the works for the Logistic Platform of Trieste, special equipment and templates for the quick and precise installation of piles were designed and manufactured and pontoons and tugs able to transport boring machinery with a weight of over 100t were employed.
Furthermore, together with Technostrutture and the engineer Pedrocco, it was studied and patented a solution for the construction of quays to improve their load bearing capacity and durability compared to traditional structures.
This experience made I.CO.P. one of the most skilled partner for quays construction..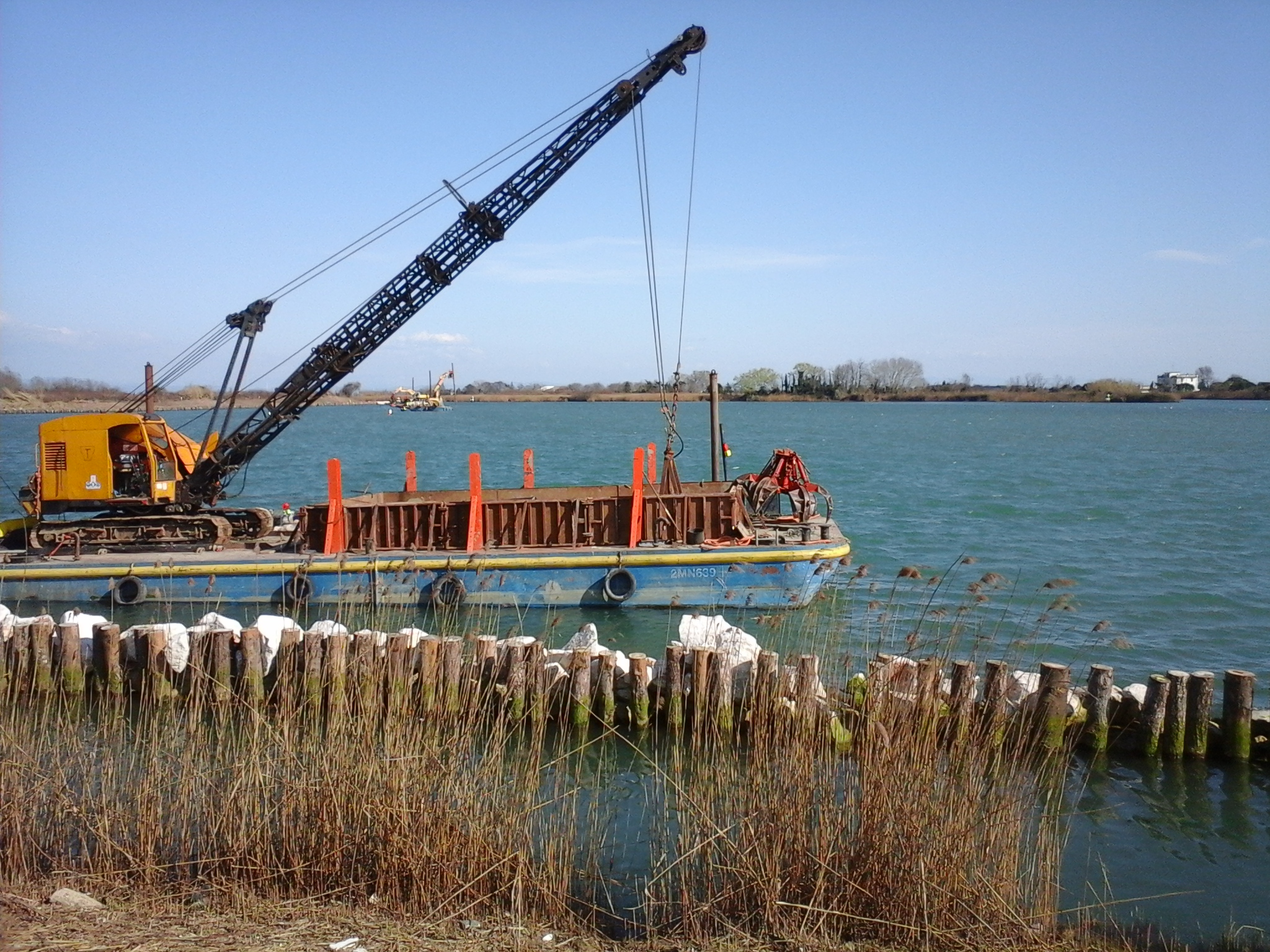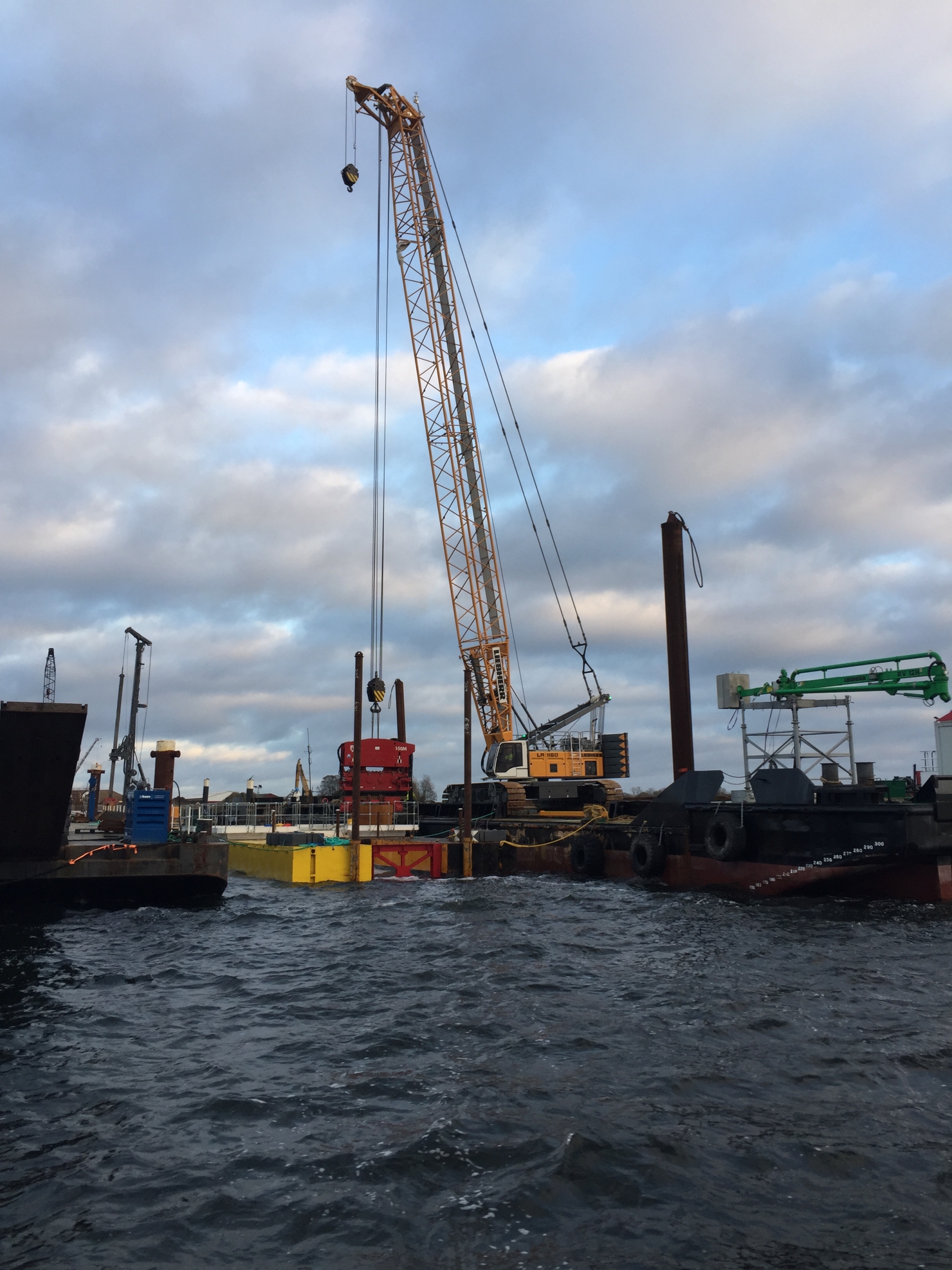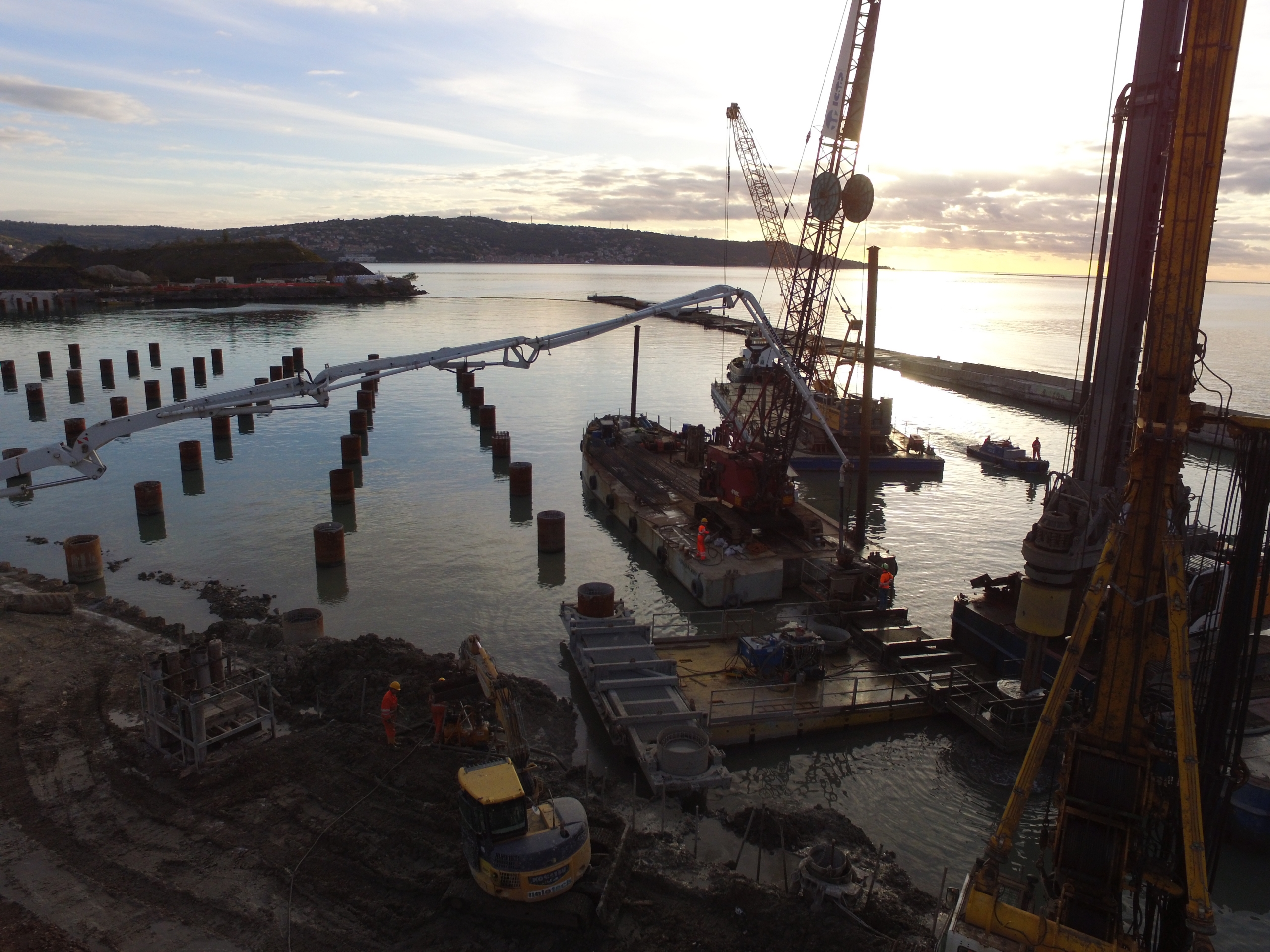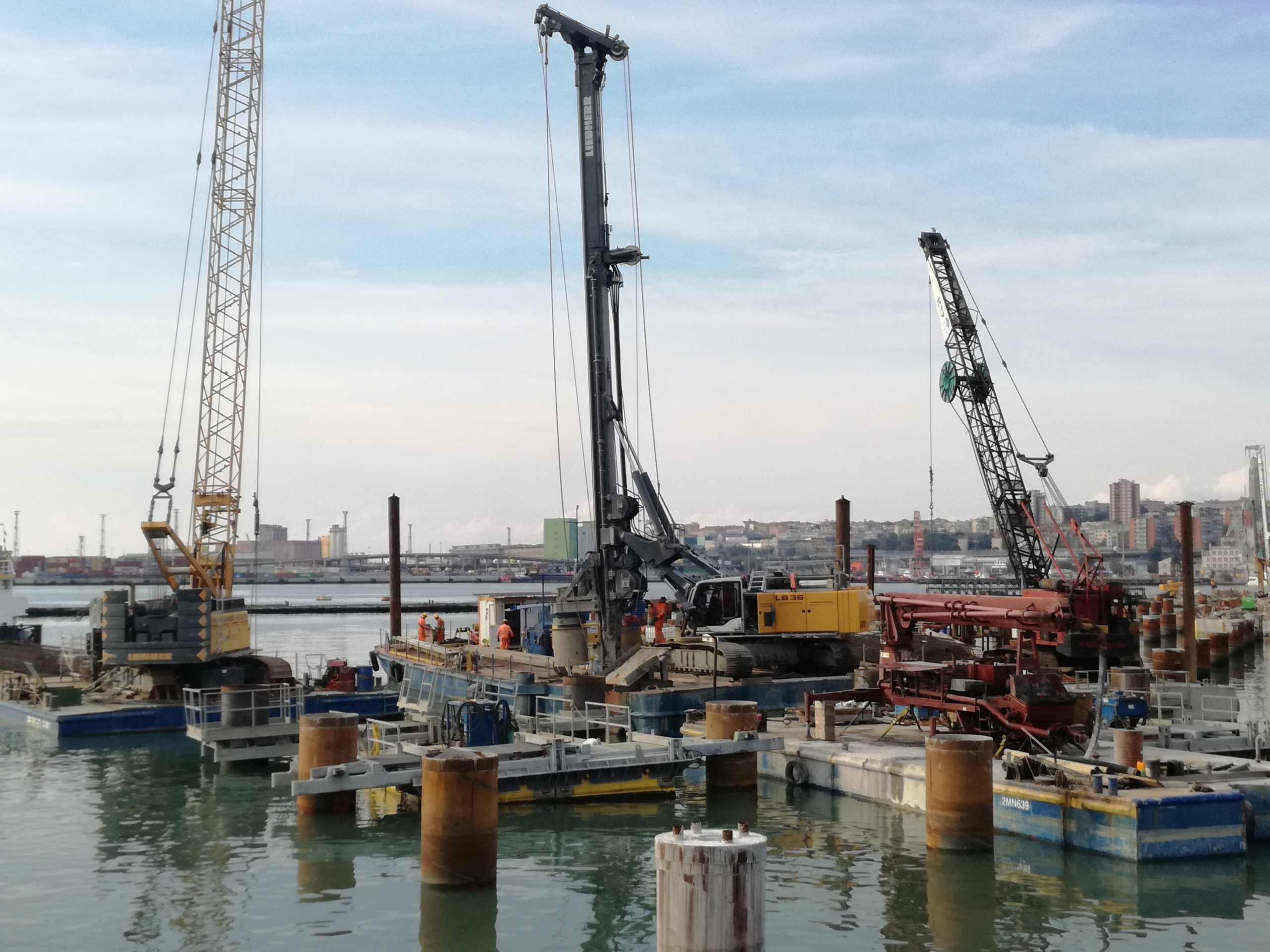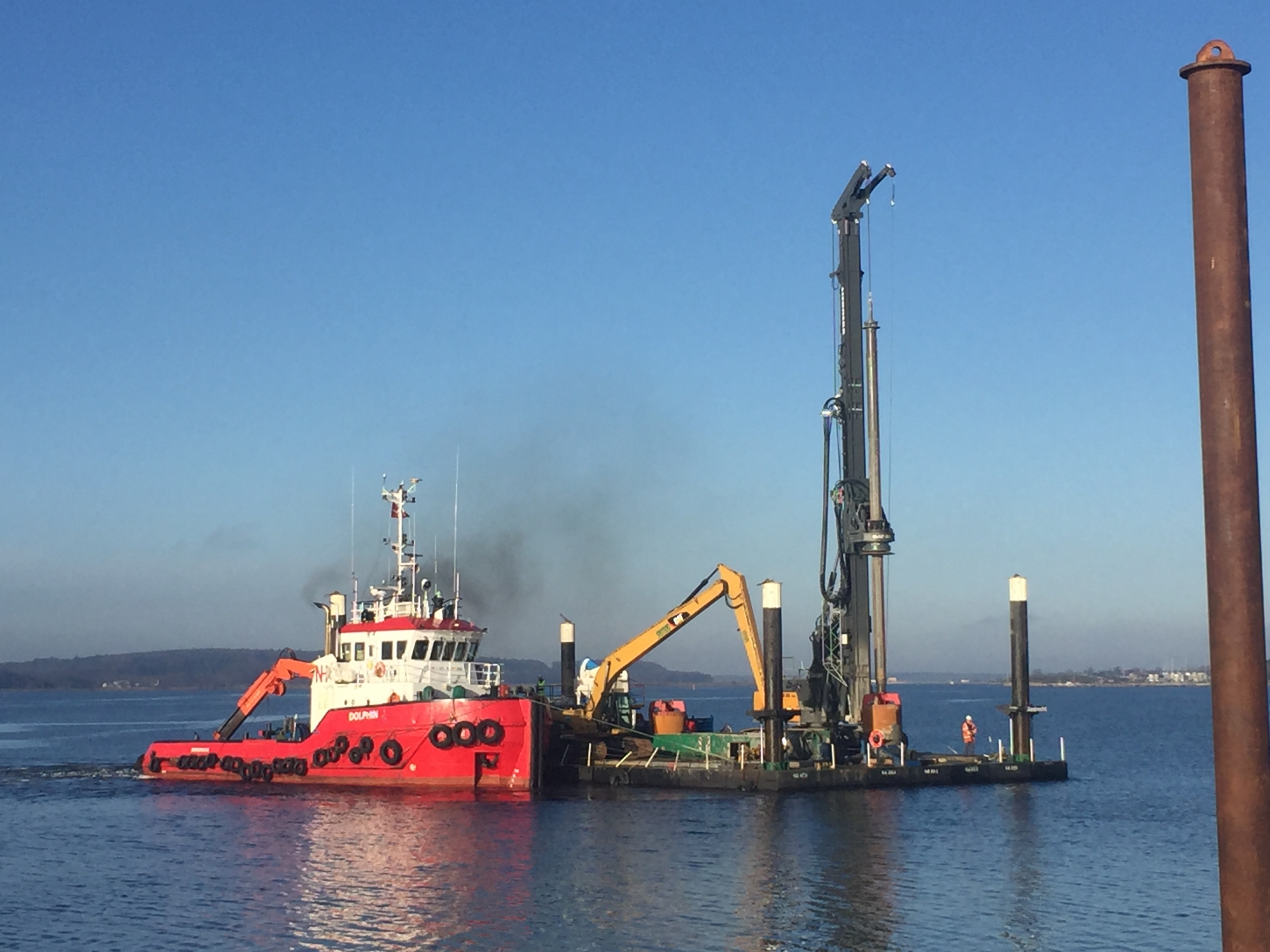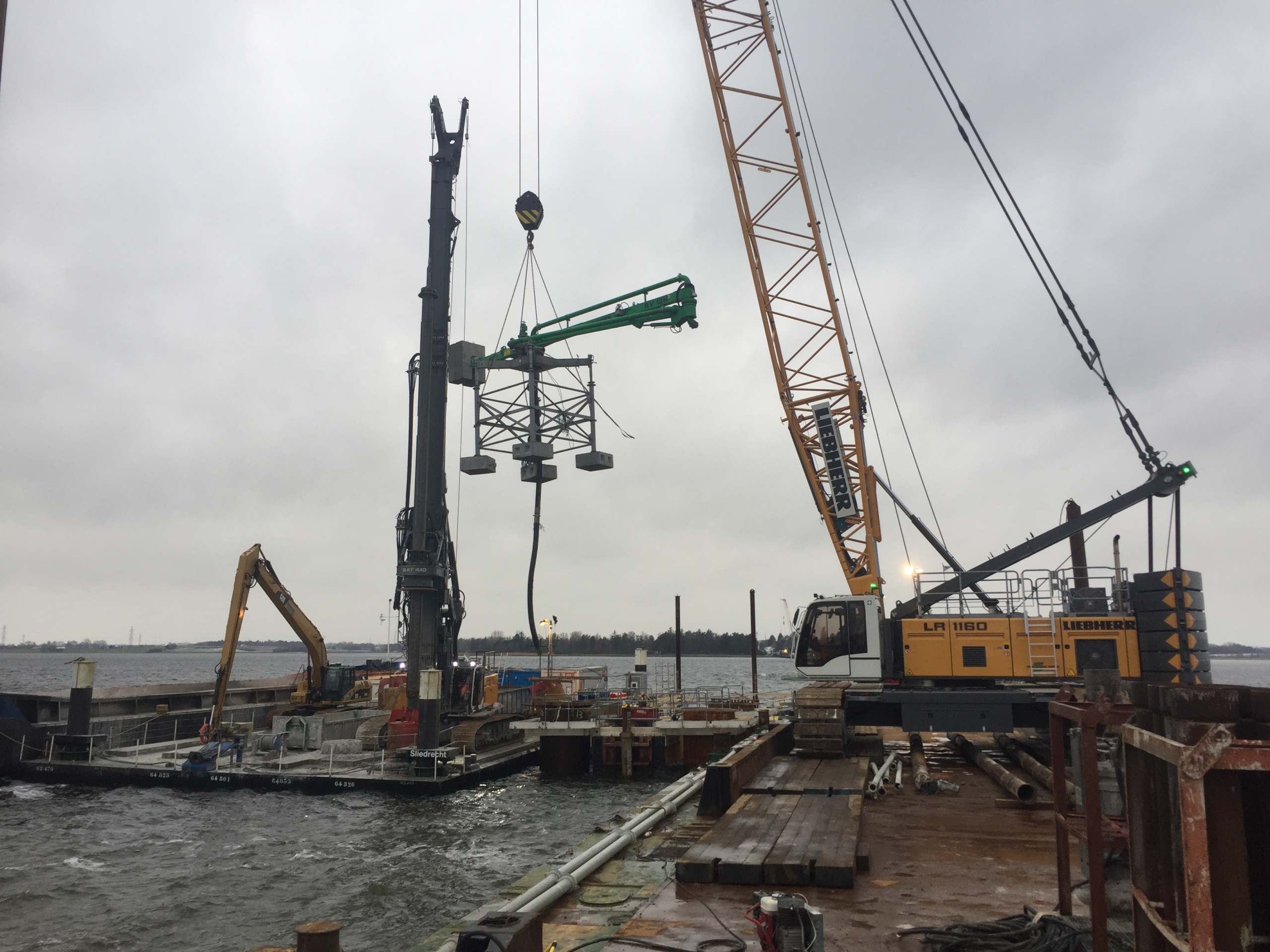 Besides harbour works, through its subsidiary TAVERNA S.r.l. – a historic company working in the maritime works sector in Friuli Venezia Giulia, which has been part of the I.CO.P. Group for almost 20 year now – I.CO.P. is able to provide a range of works and services in lagoon areas, where a spe-cial means of sea transport able to move in shallow waters are required.
The fleet comprises two towing vessels, 6 pontoons and one ferry boat. Furthermore, TAVERNA is equipped with a private slipway for the fleet maintenance.

The execution of off-shore foundation piles related to the construction of the bridge that crosses the Roskilde Fjord, in Denmark, can also be included in I.CO.P. maritime works. The bridge was opened on 28th September 2019 by Princess Mary of Denmark, to whom the work is dedicated.
The bridge is part of the important Frederikssund Link project, a project meant for improvement of the road system in the area. I.CO.P. realized both on-shore and off-shore foundation piles, but the lat-ter were a real challenge, definitely won, since the work has been completed three months ahead of schedule.
All
/
Grouting injections: TAM e rock grouting
/
Jet Grouting
/
Maritime works
/
Micropiles
/
Microtunnel
/
Microtunnelling and direct pipe
/
Drilled piles
/
Foundations and special underground works
/
CSM
/
Deep Mixing
/
Tie roads
All
/
Spain
/
Denmark
/
Italy